Can TouchCopy convert my iPod music to MP3s?





Average:

5

(

1

Vote).
Last Updated : | Wide Angle Software
TouchCopy will copy music from your iPod and save it to your hard drive or iTunes in the same format as it's stored on your iPod or iPhone. TouchCopy does not perform any file conversion on your songs. Any songs that are in the MP3 format on your iPod will be copied to your computer in the MP3 format. Likewise for other song formats including AIFF, AAC, WAV, M4A, M4P etc.
TouchCopy can copy songs and videos in any format that your iPod is capable of playing.
See our user manual for instructions on how to copy your iPod music to iTunes.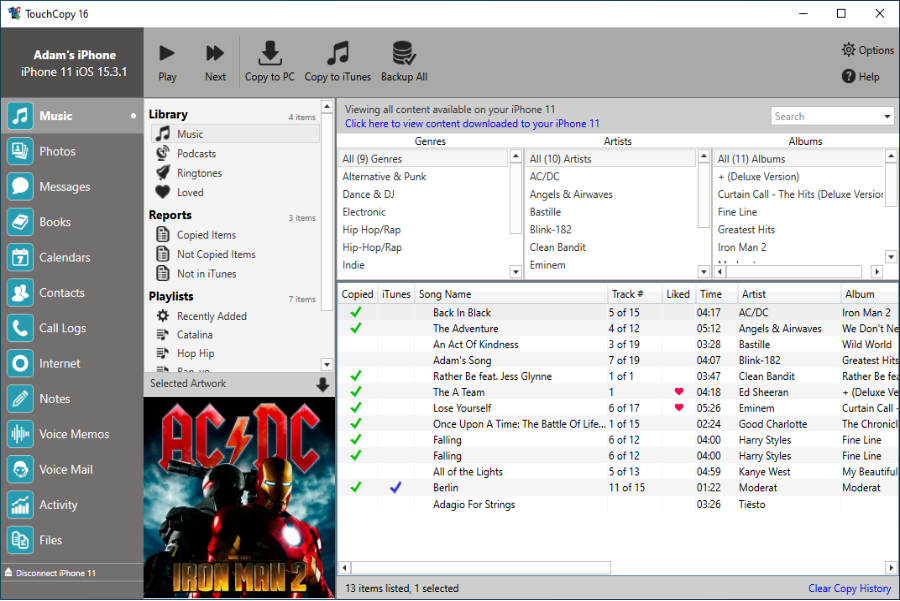 You can download the free trial of TouchCopy below. With the trial, you can transfer up to 100 music tracks, FREE!
Download TouchCopy Trial
Don't forget to like & share with your friends!

Publisher:
Wide Angle Software
Any questions? Contact our friendly support staff at
Back to TouchCopy Support