Duplicate Photo Finder
Duplicate Sweeper can easily locate and remove duplicate photos and images on your computer. It can clean up years of duplicated photos in no time at all, allowing for more computer disk space for your new photos! Duplicate Sweeper is agile, simple and completely safe to use.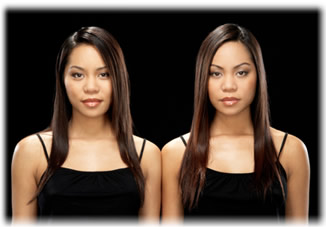 If you have multiple copies of photos you've taken, cluttering up your computer, use Duplicate Sweeper to find and remove the duplicates, regardless whether or not they are saved with the same file name.
Step 1 - Download and install Duplicate Sweeper free trial download on your computer...
Duplicate Sweeper is available as a free demo download for Windows and Mac OSX. The free download version will scan your computer for duplicate photos and other file types completely free of charge.
Step 2 - Select location to look for photos...
Firstly, you will need to tell Duplicate Sweeper where on your computer you would like it to search for duplicated photos and images. To search for duplicate images in your Pictures user folder, select the Pictures checkbox in Duplicate Sweeper. You can add any other folder on your computer that you wish for Duplicate Sweeper to search for your duplicate Pictures, Favorites, Documents, Music Files, Contacts and more.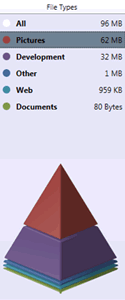 Step 3 - Review the results and select which photos you wish to keep...
Duplicate Sweeper will display all of the duplicate pictures and image files that it has found in the folders you selected for the search. It will also show you a summary of the duplicate file types it has found, simply click on the "Pictures" result to display only duplicate image file types. The summary is ordered by total file size - allowing you to see how much disk space your duplicate photos are taking up at a glance.
Each individual duplicate set of images shows how many times the file is duplicated and how many of these you have selected to remove. The image file "New Building.jpg" has been found twice, as shown in the example below, and one of these photos has been selected to be deleted (shown in red).

Right-clicking on each duplicate set of an image, allows you to automatically select what "keep" criteria to use on that duplicate photo group. For example, you can select to keep the newest or oldest file from a duplicate group. As well as being able to change this selection on each duplicate image group, you can also use this universal selection on individual groups of files, whole file types, or for all duplicate groups found.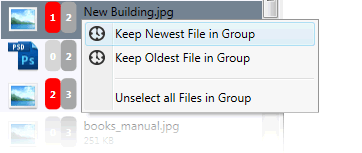 If you are unable to decide which image to keep, you can use the preview panel within Duplicate Sweeper to view each image in a duplicate group. Of course all the photos in a duplicate group should be identical!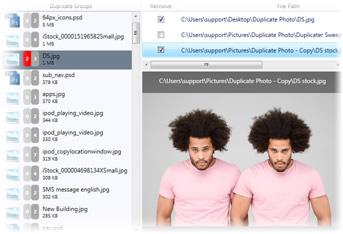 Step 4 - Confirm and Remove your Duplicate photos
Finally, Duplicate Sweeper will display a list of all the images which you have selected to remove from your computer.
If you have finalized your choices and are happy with your removal selections, clicking the "Recycle Duplicates" button will move all the chosen photos to your Recycle Bin, so that if needs be, you can easily recover them. Note that the full version of Duplicate Sweeper is required for the software to remove the duplicates based on your preferences.

More Duplicate Sweeper Features